500k customers and Bank of the Year 2017
In early 2016, Nordnet reached the milestone of half a million customers on a Nordic basis. We continued to strengthen our loans offering and launched Sweden's cheapest mortgage in April, addressed to Private Banking customers. By the end of 2016, the Öhman Group and Nordic Capital made a public offer for all shares in Nordnet, and the share was delisted from Nasdaq in the beginning of 2017.
In December 2017, the Swedish magazine Privata Affärer appointed Nordnet as the "Bank of the Year". In its decision, the jury put emphasis on the large number of product launches during the year and the high level of innovation at Nordnet. As the first bank in Sweden, Nordnet launched in 2017 the possibility for customers to make deposits through Swish, and a robo-advice service, Robosave. Other examples of launches during the year are broadened customer offering within mortgage lending and occupational pension, commission-free trading in exchange-traded products and we introduced the account type ASK in Norway. We also invested in the fin-tech company Tink and acquired a license to use the company's technology, and we entered a partnership with IPsoft on artificial intelligence.
Social investment network and fee-free superfunds
During this period, we took several steps towards making savings and investments even more accessible and attractive. We lowered and eliminated several fees, simplified the process of opening an account, and launched four Nordic funds with no fees at all. We acquired and launched the social investment network Shareville where our customers share their investments in real time and can look at other savers' portfolios, and reached a milestone with 400,000 savers on our platform.
Acting pioneers once again, we launched the first Nordic mobile app to offer the possibility to trade in shares and funds in 2010. We made the strategic decision to be a bank for Nordic savers, and therefore sold our businesses in Germany and Luxembourg. We grew further in the Nordics by acquiring the biggest online broker in Finland, eQ Bank, and the Swedish company Konsumentkredit. The acquisition of Konsumentkredit allowed us to step into a brand new business area – personal loans. We also started our blog, where we and our customers can share inspiration, experiences and facts about investments. 
This is the period when we broadened our offer to include pension products – both private and occupational. The terms of our pension products were the best on the market, putting the customers' interest first. We started our business in Finland and thanks to our acquisition of Stocknet-Aston Securities ASA, we also entered the German market. By this time, we had outgrown our old website. In 2007 we launched a new, user friendly site in each country.
Nordnet AB (publ) was listed on the Stockholm Stock Exchange in 2000, and we received our banking license in 2002. We were developing quickly during these years, merging with our competitor Teletrade and establishing our businesses in Norway and Denmark. Our customers enjoyed several new features, such as a marketplace for hedge funds, a trading application (Wintrade) and a low-price investment platform (Aktiedirekt).
Nordnet was founded in 1996 as one of the first online brokers in the Nordics. During the next few years, there were many more "firsts" to come. We were pioneers in offering real-time share prices, real-time trading in options and mini-futures, trading in American shares as well as trading in mutual funds with no trading fees. In 1999, we established Nordnet Luxembourg.
Careers
Carina Tovi
Chief Operations Officer
General & Press
Johan Tidestad
Head of Communications
Head office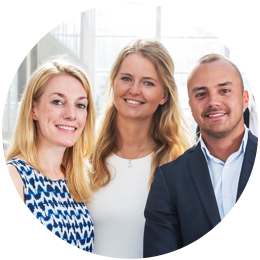 Nordnet AB (publ)
Alströmergatan 39
Box 30099, 104 25 Stockholm
+46 10 583 30 00
info@nordnet.se
Corp ID: 559073-6681