Sustainability is part of our DNA
Sustainability is important to us and is a central part of our DNA – to democratize savings and investments. We conduct activities and investments that promote socially beneficial goals and at the same time improve Nordnet's long-term competitiveness.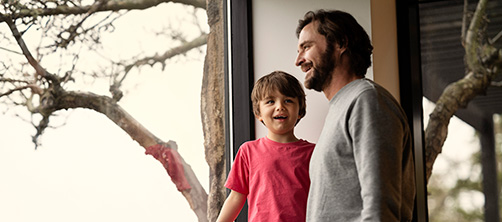 We have published our Sustainability Report for 2022. We work in three focus areas - Democratizing Savings & Investments, Equality & Diversity, and A Responsible and Sustainable Business. Read our sustainability report here.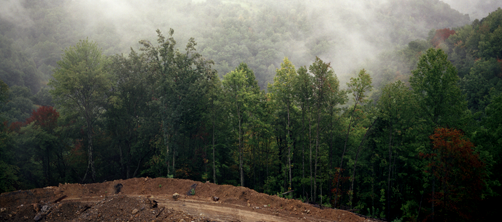 Nordnet's goal is to become a leader in sustainable savings in the Nordic region. In order to gain greater focus on our work in this area, we are now beginning to present certain sustainability-related key figures in our interim reports; s the proportion of fund capital invested in sustainable funds, the proportion of fund capital invested in dark green funds and the proportion of female customers. Read more and see the key figures in our latest interim report, here.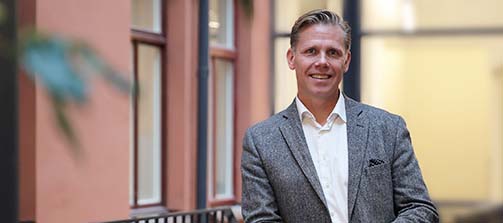 Nordnet will be the first fund platform in Sweden to include information on the EU's new categories for sustainability in funds. The regulation aims to create sustainable financial firms in the market. Read more about the sustainability categorization here.
Our sustainability strategy
Our sustainability strategy comprises the three main areas: democratizing savings and investments, equality and diversity, and a responsible and sustainable business.
Democratizing savings and investments
Our ambition is to give private savers access to the same tools, information and services as professional investors, combined with a transparent approach and low costs. We do so by developing digital user friendly products and services, by engaging in the public debate on savings and investments, and providing education for our customers.
Digital tools
To create digital and user friendly tools that make it easier for savers to invest more sustainably is important to us. Our ambition is to become the leading Nordic platform for sustainable investment alternatives. For example, we have a filter function on our platform where savers can actively filter out unwanted holdings in funds such as weapons, games, tobacco or coal, as well as filter among funds with a low carbon dioxide risk.
Education in personal finance
Educating in personal finance and engaging in the public debate is an important part of our objective of democratizing savings and investments. We produce engaging content that can provide inspiration in savings, and distribute it in both our own and external channels. Nordnet is also a proud sponsor of the Finnish organization Economy and Youth TAT, which is behind an initiative where young people in Finland can learn the basics of saving and investments in school.
Opinion work that drives change
With our opinion work, we want to improve the conditions for savers. In April 2021, a new law came into force, which means that a cost ceiling for the transfer of pension savings between different pension companies was introduced, in line with what Nordnet has advocated. Other examples of issues where Nordnet engage to promote better savings terms include the opportunity to participate in IPOs through investment savings accounts (ISK), the conditions for private pension savings in Sweden and Norway, and the amount limit for the Danish share savings account.
Equality & diversity
At Nordnet, we actively work to create greater gender equality among the private savers. Giving everyone the possibility to start saving and take control over their finances is a fundamental prerequisite for democratizing our industry. For us, it is also important to be a gender-equal workplace and to provide equal opportunities within the company. We see an organization rich in diversity as an asset that generates valuable ideas and contributes to an inclusive culture.
Girls Invest
We inspire women to invest in the stock market through our savings economists and spokespeople, as well as through partnering. In our partnership with the influencer duo "Girls Invest" ("Mimmit sijoittaa") in Finland, we arrange lectures and networking meetings for young women interested in shares. Together, we strive to create a more gender equal stock market and increase women's interest in savings and investments.
Power Women in Tech
Another example of how we are working to create a more equal fintech-industry is our career netwrok Power Women in Tech. Power Women in Tech was founded in 2018 and has around 3,000 members. The network is a meeting place for women who work in fintech or have plans for a career in the field. In our meetings, we gather female role models in the industry and give our members access to valuable career tips and exchange of experiences.
Kodcentrum
Attracting the right competence in tech is a success factor for us to be able to continue strengthening our customer offering as a digital platform. We therefore want to be involved in contributing to greater digital learning in society, and supporting young people to learn programming early. Nordnet collaborates with the organization Kodcentrum in Sweden, to inspire children to digital creativity. We contribute both financially and arrange meetings such as kid hackathons.
A responsible and sustainable business
Nordnet strives to conduct a responsible and sustainable business and to create as positive an impression as possible on the markets in which we are active. Our guiding stars are transparency, a high ethical standard and saver benefit in every part of the offering. As a digtal platform within the banking industry, it is important to conduct ethical and responsible activities, ensure good governance and control, as well as prevent risks in order to maintain trust in Nordnet and the industry in general.
Good work environment
Another important part of being a responsible business is to ensure a good work environment for our employees in terms of both physical and mental health, development and an engaging culture. Our employees are the most important asset we have and satisfied employees are the key to our success.  We work continuously with various health-promoting activities to maintain a healthy workplace, among other things, we have a Nordic Wellness Committee with initiatives to engage employees in physical activities. In order for our employees to thrive, we work actively to create an engaging workplace where each individual sees great potential for personal development. Our values passion, simplicity and transparency permeate all we do. With a positive attitude and high energy, we work a little harder to create satisfied and loyal colleagues and customers.  By saying it like it is and being open, available and honest both internally and externally, we build trust and create an inclusive culture.
Reduce impact on the environment and climate
Reducing negative impact on the environment and climate is also part of being a responsible business. With a scalable digital platform, more automated and digital customer journeys and processes, and the lack of physical banking offices, we can limit our impact on the environment. We carbon offset our greenhouse gas emissions and are climate positive in the sense that we offset for more emissions than we produce. We are, together with our largest owner The Öhman Group, driving the Re:turn Initiative, where 0.10 SEK per transaction made on our platform during 2022 will be donated to organizations that are working to solve challenges related to the environment and climate.
For the environment
At Nordnet, we strive to reduce negative impact on the environment and climate.
Every year, we are climate offsetting for our yearly greenhouse gas emissions by planting trees in collaboration with small-scale farmers in Bolivia. The project, called ArBolivia, is certified in accordance with Plan Vivo. We compensated for 110 percent of our greenhouse gas emissions in 2020. In 2020, Nordnet's total greenhouse gas emissions amounted to 153 tons of CO2e, which is a decrease of 37 percent compared with 2019.
We are, together with our largest owner The Öhman Group, driving the Re:turn Initiative. Within this initiative we donate 0.10 SEK per transaction that is made on our platform during 2022 to organizations that are working to solve challenges related to the environment and climate. Three climate organizations per country where we operate – Sweden, Norway, Denmark and Finland – have been chosen and Nordnet's customers vote on which organizations that will receive the donation. The Re:turn Initiative is our way of showing that everyone can do something to tackle the environmental and climate challenges.