Nordnet in Society is our way to give back to society and work with sustainability.
We have defined three focus areas; sustainable savings, equality & diversity and digital learning. Within the framework of Nordnet in Society, our employees work with projects that create value for our stakeholders while it also benefits us as a company in the longer perspective. The projects in Nordnet in Society are initiated and run by Nordnet's employees with support of the Board and the management team.
We compensate for our carbon footprint
We strive to have as little negative impact on the environment as possible, and every year we are climate offsetting for our greenhouse gas emissions, including the employees' commutes. For 2019, we are offsetting for the first time for more than we emit, 110 percent, and have a positive impact on the climate in relation to our direct emissions. This is offset by planting trees in collaboration with small-scale farmers in Bolivia. The project, called ArBolivia, is certified in accordance with Plan Vivo. In addition to climate benefits, the project adds valuable social and ecological value.
In 2019, Nordnet's total greenhouse gas emissions amounted to 237 tons of CO2e, which is a decrease of 7 percent compared with 2018.
Where the idea comes from
Our Nordnet in Society concept is based on Professor Michael Porter's theories of shared value, which, briefly, means that companies need to focus on delivering social benefit in a profitable way.
Reporting of Nordnet in Society
Each year, we prepare a report in accordance with the Global Reporting Initiative (GRI), the world's most widespread framework for sustainability reporting. The report is based on the Nordnet in Society framework but also on other areas which are essential to our business.
The report is based on GRI Standards: Core option. Click here for our latest sustainability report.
Kid hackathons together with Kodcentrum
We are proud to collaborate with the non-profit organisation Kodcentrum, that gives children aged 9-13 the opportunity to learning programming in their free time. In our cooperation with Kodcentrum, we contribute to the development of young people into tomorrow's
programmers – a professional category on which we will always be dependent to continue strengthening our customer offering. The Kodcentrum collaboration began in 2015 and continued in 2019. We contribute both financial support and arrange a so-called kid hackathon. In autumn 2019, we hosted a kid hackathon where 39 children visited our head office in Stockholm. Over an afternoon, the children had an opportunity to develop their knowledge in programming and digital creation.
Membership in Norsif and Swesif
Sustainable savings, Norway and Sweden
Nordnet is a member of the trade associations Norsif and Swesif. Norsif and Swesif are independent networking forums for sustainable investments. Swesif provides a tool called Hållbarhetsprofilen (Sustainability Profile) that allows fund savers to easily and accurately determine the specifics of how a particular fund works with sustainability criteria in its management. Hållbarhetsprofilen is one of the tools available at nordnet.se (in Swedish).
Breakfast and After Work Events with Mimmit Sijoittaa
Equality & diversity, Finland
Mimmit Sijoittaa ("Girls Invest") is a blog by Pia-Maria Nickström about money, savings and investments. Together with Pia-Maria and her associate Hanna Tikander, Nordnet organizes after work events for women about investments and especially about sustainable investing. In these events, participants learn about sustainable funds, ETFs and stock picking. We also help the girls to get started with for example monthly savings. Together with Mimmit Sijoittaa Nordnet strives to make the stock exchange more equal. During last two years, the number of women from the Finnish customer base has increased from 28 % to 34 %.
Programming together with Koodikerho
Digital learning, Finland
We collaborate with Koodikerho coding club in Finland and organise programming camps for children ages 9 and above. During the programming camps, children learn how to programme and code in a fun and informative environment. Together with Koodikerho, we can contribute to digital development and inspire children to discover digital creation, perhaps as a future career.
Power Women in Tech – Nordnet's career network for women in fintech
Equality & diversity, Sweden
Power Women in Tech is Nordnet's career network for women in fintech that was founded in 2018 and has around 900 members. The network was created with the aim of attracting more women to a career in fintech, an industry that is still male dominated. In 2019, we
arranged two well-visited networking meetings with such guests as Hélène Barnekow, President of Microsoft Sweden, Lisa Gunnarsson, Nordics Manager at LinkedIn, Isabella Jönsson, Nordic Marketing Director at Uber and Aleksandra Avli, CEO and founder of the women's network HER and the app HON. Read more about the network here. 
Improving financial knowledge among young people
Improving financial knowledge among young people
More than 50 % of Finns think that the financial knowledge of young people is on a bad level. Nordnet Finland wants to put a stop to these money worries. One example of our activities in this area is the participation in SuomiAreena in July 2019, where we brought together decision makers from teacher education and corporate life to discuss and create an agreement in order to improve the financial skills of Finnish youngsters. The end result to which speakers committed is that both private and public sectors should join forces to provide young people with more teaching about personal finance in schools. In addition, they should be open to offer young people summer jobs and internships, to get them better acquainted with work life, savings and investments.
Press contact
Johan Tidestad
Chief Communications Officer
Careers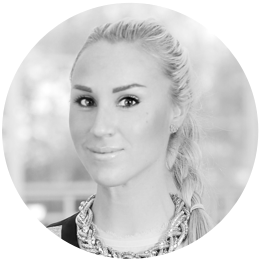 Heidi Ershult
Talent Acquisition Team Lead & Nordic Employer Brand Lead
Head office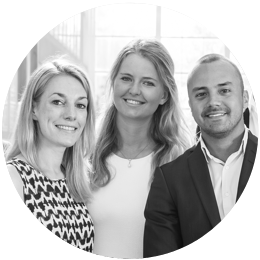 Nordnet AB (publ)
Alströmergatan 39
Box 30099, 104 25 Stockholm
+46 10 583 30 00
info@nordnet.se
Corp ID: 559073-6681